Premier Equestrian is dedicated to helping customers obtain the best arena equipment and surfaces at an affordable price. We go to great lengths to educate ourselves about materials, production, techniques, safety, and biomechanics so that we can help you make the best decision for your needs.
Our Equestrian Company Story
The roots of Premier Equestrian began in 2000 when the first Classic Dressage Arena was developed. In 2001 Heidi Zorn partnered with Mark Neihart, and Premier Dressage was born. The company changed its name to Premier Equestrian in 2004 and has become a leading provider of high-quality dressage arena equipment, horse jumps, arena footing, and arena maintenance equipment.
Premier Equestrian is North America's leading expert on equestrian surfaces. Our expertise is verified by our distinguished list of clientele. Steffen Peters, Debbie McDonald, Laura Graves, Gina Miles, and Adrienne Lyle are a sample of the professionals that have called upon Premier Equestrian to design, supply, and build their arena surfaces. Additionally, Premier Equestrian has helped thousands of amateur and backyard riders improve arenas in the U.S. and in Canada. 80% of our business comes from small farms, helping the average rider get the most out of limited budgets and resources.
The Premier Equestrian Team
Premier Equestrian is a team of exceptional people dedicated to exceptional customer service. From our sales team to our logistics director each customer is regarded as 'high-priority' and deserving the best of care. We utilize the latest technology to provide our clients with timely, accurate, and efficient service.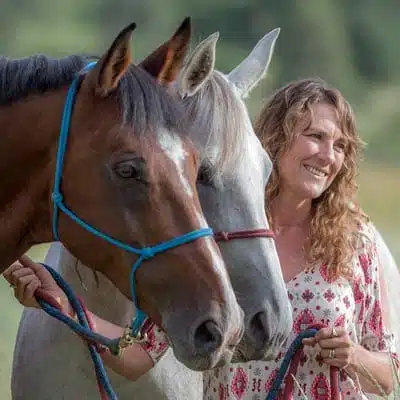 "It all started when I wanted to have my own little white fence dressage arena, but the price at that time was far more than I could afford. So, I decided to make one for myself."
Heidi Zorn
Heidi, a lifelong equestrian, grew up in Sandy, UT competing in hunter/jumpers. As she transitioned into dressage, she recognized a  need in the market for safe and affordable arena products. In 2000 she engineered the first Premier Classic Dressage Arena, which led to a revolutionary line of dressage arenas, letters, flower boxes, maintenance-free jumps, and a line of synthetic footing and arena surface products.
Her constant drive to learn about all the aspects that go into keeping horses happy and healthy has made her a sought-after lecturer on equine biomechanics and the effects of footing on equine health and safety. Heidi is recognized as one of the leading footing experts in North America. She has given lectures at The Footing League Academy, Utah State University, USDF Annual Convention, as well as other events. Quoted widely in equine media Ms. Zorn's expertise has been published in Riding Magazine, Dressage Today, and Underfoot, the popular arena guide published by the USDF.
Mark's business expertise and company operating skills have charted a streamlined business model for Premier Equestrian. Mark is recognized as a leading expert on arena design and construction. Mr. Neihart has worked around the world, consulting, designing, and building equine arenas in the Middle East, South America, The United States and Canada. With a background in engineering, Mr. Neihart directs building projects as well as design improvements in our groomer equipment.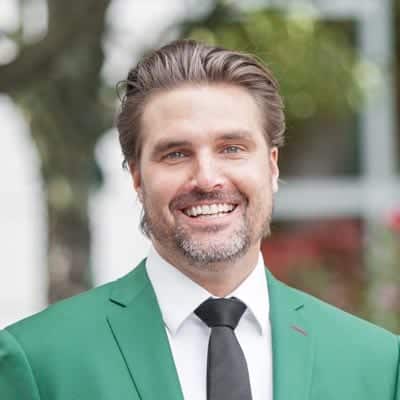 VP of Sales, Arena Consultant
Chris has been with Premier from the beginning. Chris has been in all aspects of our company from building jumps and dressage arenas in the beginning then moving to sales and focusing on the construction and design aspects. Chris has been instrumental in formulating arena building practices and high end arena systems.
General Manager, Dressage Arena & Jump Sales
Sherry started with Premier Equestrian over 10 years ago. Sherry's ever changing job title from accounting to sales to general manager. She has provided customers and office staff with loyal and problem solving support since day 1. Sherry is very fond of animals and has become a huge fan of the horses. While Sherry does not ride she does have a great love for the health and well being of the equine world and has reveled in learning about the art of Jumping, dressage and the benefits of good footing in educating Premiers customers.
Kathryn started with Premier Equestrian in 2004, and later returned full time in our marketing dept. Kathryn has ridden jumpers her whole life, as well as dressage. Her unique in-depth knowledge and perspective on horses and the equestrian industry have helped make Premier a giant. Her attention to detail and desire to provide accurate information have helped customers all over the world learn about biomechanics, footing and how to improve your horses health. Kathryn shares a paint gelding, Frankie, with her mom and has two dogs, Leroy and Harley.
Lottie has been with the company since 2005 and has kept us on track by providing behind the scenes quality service and support. She has ridden hunters and dressage for several years and loves being a part of an equestrian business. Lottie owns a solid bay paint named Frankie.