Building an arena correctly is one of the best investments you can make for you and your horses. It's relatively simple to improve your arena surface when you understand the components involved. The most important pieces include your base, understanding your sand, incorporating the right footing product, and maintenance. As the top horse arena construction supplier our premier footing specialists will walk you through the steps to improve an existing surface or build new.
Free Consultation
The layers that make up a great arena surface
Footing Products
Textiles, fibers, and crumb rubber are mixed with sand to resolve compaction, bind looseness, improve drainage, reduce dust, and more! Premier Equestrian will create a custom blend of material for your arena needs, discipline, and traffic.
Learn more about our footing products
Sand
Sand is the key ingredient for a good arena surface. Choosing the wrong sand for riding arenas can create problems and be very expensive over time. We'll help you source the best sand and footing product for your arena needs.
Learn more about sand
Base Options
The base and sub-base provide drainage and create a consistent, solid foundation for your footing layer. Premier Equestrian offers four base construction techniques, depending on your needs and budget.
1 Compacted Stone
2 Free Draining
Learn more about base options
Arena Surfaces Guide
Everything you need
to get started
Enter your email address and we'll send you the guide
Contributing Partner for the USDF University
Footing and your
horse's performance
Soft and hard surfaces can negatively impact the health and performance of your equine athlete. Engineering the perfect arena requires a lot more science than just adding a footing product. Premier Equestrian uses scientific data to formulate a footing blend that enables horses to perform at their best.
Learn Why Footing Matters
OTTO Sport Arena Base Mats offer drainage, stability, shock absorption, and arena longevity. The system creates a true all-weather arena that many riders need to keep up hectic training schedules. Premier Equestrian is the official North American distributor for OTTO Sport.
More about OTTO Sport Base Mats
Installation & Construction Services
Premier Equestrian offers a wide array of services to meet your needs. Anywhere from advising you on do-it-yourself installations to complete construction services or your horse arena construction supplier. We have the knowledge, resources, products, and services, to help you make an informed decision about your arena.
Learn About Our Services
See Installation Videos
Arena blueprints to
get you started
We've taken the guesswork out of building an equestrian arena. Arena base construction plans are civil engineered and include technical drawings and specs. Any licensed contractor, excavator, or arena builder will have a clear picture to build an riding arena from the ground up.
See Plan Options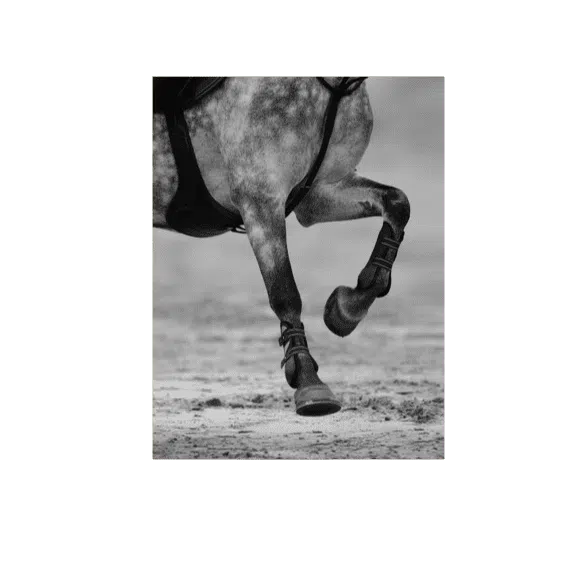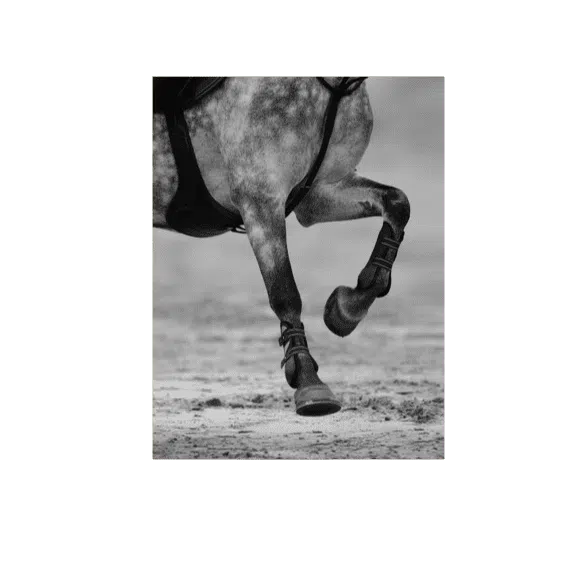 "My horses are in LOVE with the feeling the OTTO sport mat gives us. It has boosted my mare's confidence because there is no more slipping, which helps us achieve more pushing power, throughness, and ultimately better quality work in the higher levels. It can rain 6" in a 24 hour period and put the entire farm flooded with the exception of the barn and the arena. I was able to run the Premier Equestrian groomer over it and head out for a ride. This arena was worth waiting for, and I look forward to putting the same footing in our round pen."

Jessica Yankey Mohr

Lexington, KY
I always dreamed of having an arena like the ones I ride on at competitions all over the world, and now I have one thanks to Premier Equestrian.

Laura Graves

Olympian & Dressage Rider
Premier's footing is the best we have ever ridden on. It's the perfect combination of materials, provides superior traction as well as cushioning, retains moisture well, reduces dust, and is very easy to maintain. We couldn't be happier. Premier Equestrian is simply the best!

Steffen and Shannon Peters

Olympian & Dressage Rider
I can't believe how much life Premier Equestrian was able to put back into our footing. The ProTex stabilized our surface, minimized the dust, it now retains more moisture thus reducing the need to water, and kept the surface from compacting. What a huge improvement. The cost was a fraction of a complete redo. You guys are simply the best!! Thank you from all of us at River Grove!

Adrienne Lyle

Olympic Dressage Rider
We added ArenaAid to our large arena to help with cushion, water retention, and stabilization of the sand. We are beyond thrilled with the outcome! Everyone that rides on it is amazed at how nice it feels- night and day from before we put it in. Thank you Premier!

Steffen and Shannon Peters

Arroyo Del Mar
I called Heidi and Mark at Premier Equestrian and found them both knowledgeable and very pleasant to deal with. I had them ship me a sample of their rubber and was very impressed. Another dressage enthusiast in my town had gone with the rubber with the filaments still in it. On seeing her ring with all the filaments raised to the surface, and the quality of Premier's footing I knew which one to pick. Thank you.

Peggy Halpin

Touch and feel our footing products with a footing sample kit, test a strip in your arena, or learn more about building an arena surface.
View Footing Products
Premier Equestrian takes the guess work out of formulating an arena surface. Our footing specialists will walk you through the steps to improve an existing surface or build new. Weather, climate, discipline, and budget are just a few of the items to consider when creating your arena surface. Get started today by signing up for a free consultation.
Get Started