Footing that protects your horse
ProTex Textile & Fiber Footing Product
Premier ProTex is a premium, high-performance riding arena footing product.

High Performance Horse Footing
These carefully chosen fibers and non-woven textiles mix with sand to mimic a sod surface. The highest quality materials give this horse arena footing durability for a long life.
ProTex is ideal for high-level dressage and jumping, vaulting, boarding facilities, horse shows and high-traffic arenas. Featured at the PBIEC Winter Equestrian Festival.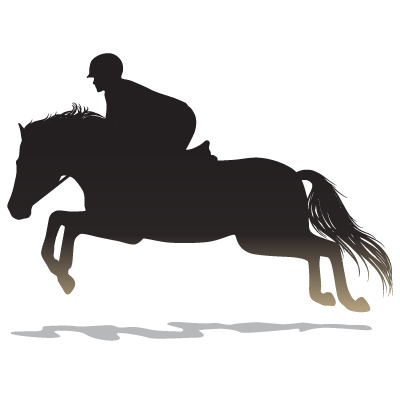 Starting at 55¢ per square foot
Note: The final color of your footing may vary from what is shown.
ProTex Arena Footing Calculator
Get an average delivered price within the U.S.
This is an average delivered price, which includes freight and delivery. Price is subject to change based on location, square footage, sand depth, and sand type.
CALL US
Requirements for ProTex Footing
Premier ProTex is a high-performance footing product. When mixed with the proper sand, it will provide  professional-quality surface characteristics. Contact us for an SDS report.
A medium to fine silica sand with sub-angular particles is best. Particle size will be the most important factor in sand requirement.
Contact Us to for a free sand data chart for your quarry
Water is required to keep sand particles mixed with the textiles and fibers.
We recommend a groomer with tines that will mix and fluff the sand and product, and can create compaction.
Premier Equestrian, Inc. does not make any warranties or representations of any kind, whether express, implied or statutory, with respect to any service or product, including without limitation, warranties or representations concerning merchantability, non-infringement, fitness for a particular purpose, performance, quality, or that products or services will be error-free.
This high performance footing provides excellent firmness and support, cupping, rebound, grip, and traction.
Play Video
I can't believe how much life Premier Equestrian was able to put back into our footing. The ProTex stabilized our surface, minimized the dust, it now retains more moisture thus reducing the need to water, and kept the surface from compacting. What a huge improvement. The cost was a fraction of a complete redo." You guys are simply the best!! Thank you from all of us at River Grove!

Adrienne Lyle

Olympic Dressage Rider
Free Shipping in the contiguous U.S.

$

2.95

Free Shipping in the contiguous U.S.

$

25.00 –

$

45.00

Free Shipping in the contiguous U.S.

$

12.95