Premier All Purpose Horse Arena Footing
Premier All Purpose is a textile footing product that stabilizes all types of sands. It's great for a multitude of disciplines, english and western.
Fibers and rubber improve sand structure to keep horses on top of the surface rather than in it. Improves traction and increases stability, cushion, rebound, & grip. The perfect solution for the not-so-perfect sand.
Learn more about surface characteristics
Mixes with a wide variety of new and existing sands
Clean, non-toxic, good for horses and humans
Retains moisture and reduces dust
Premier All Purpose Footing Cost
Note: The final color of your footing may vary from what is shown
Premier All Purpose Arena Footing Calculator
Estimated cost only. Subject to change based on exact square footage, sand depth, and sand type.
Contact us for exact footing cost and freight
Make sure you're comparing apples to apples. Many footing companies will advertise cost per sq ft based on 2.5" of sand. However, most arenas require 3—3.5" of sand. Also make sure you're comparing bale weight.
A Footing Surface for Everyone
Works for many disciplines including english, western pleasure, gymkhana, round pens, liberty work, private and boarding facilities.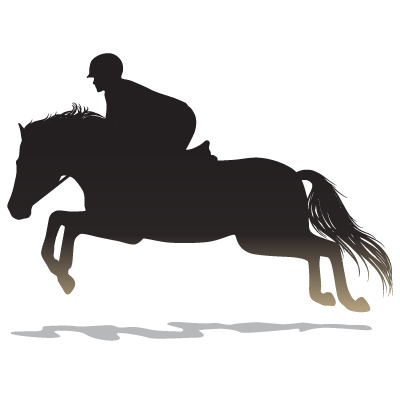 Requirements for Premier All Purpose Footing Product
Premier All Purpose footing product is manufactured to a specific size so it mixes with all types of sand. This is a low-water footing and doesn't require special grooming equipment, making it an easy maintenance solution at an extremely affordable price. Contact us for an SDS report.
New or existing sand. A medium to fine sand with sub-angular particles is best.
0.5 to 0.075 mm (#35 – #200)
Contact Us for a free sand data chart for your quarry
Water is required to keep sand particles mixed with the textiles and fibers.
Special equipment isn't required. We do recommend a drag with tines that will mix the sand and product and can create compaction.
Shop Premier Groomers & Drags
Premier Equestrian, Inc. does not make any warranties or representations of any kind, whether express, implied or statutory, with respect to any service or product, including without limitation, warranties or representations concerning merchantability, non-infringement, fitness for a particular purpose, performance, quality, or that products or services will be error-free.
All Purpose Footing Customers
"The Premier All Purpose footing product has helped immensely to stabilize the footing and providing cushion for the horses. They use less energy and a few of the horses thought the new footing was so nice that we unsaddled them and turned them loose to run around the arena. What clearer indication could you have that the horses are happy with the footing!

Greg Pederson
Free Shipping in the contiguous U.S.

$

29.00 –

$

49.00